Design Prototypes
We are developing a range of design prototypes that respond to the individual needs of shelters. Our products prioritize low-cost, easy-to-maintain solutions that take into consideration the concerns of both shelter administrators and residents.

Because of the catastrophic impact of the COVID-19 pandemic in congregate shelter sleeping areas, we have been focusing on polycarbonate additions to the existing metal bedframes found in many shelters. The precut panels are easily installed and create an easy-to-clean PPE barrier between individual beds. Polycarbonate is durable, shatterproof, and priced at a fraction of cost of other transluscent materials commonly deployed in PPE barriers. We are developing versions of this barrier to include built-in furniture such as storage, a side table, and an individual light to increase personal space for shelter residents at minimal cost and physical footprint, which means that shelters will not need to reduce the number of available beds when demand remains at an all-time high.






Effective shelter supports a flow from crisis response to crisis resolution through trauma-informed design that promotes privacy, good sleep, and destigmatization of institutional spaces. Barriers added to alternating sides of existing metal bunkbeds and individual beds in shelters provide at least a personal separation between beds, with frosted and colored polycarbonate providing a higher level of privacy. Clear twin wall polycarbonate provides an option that will slightly mask the person sleeping behind the barrier without blocking line-of-sight for staff members, which is a health and safety concern in shelters on the front lines of the overdose epidemic.

Twin wall polycarbonate and plastic coated steel rail are available in a variety of colors, which can be deployed in congregate shelter sleeping areas to help destigmatize plain metal frames. Meanwhile, better sleep and comfort are promoted through the sound, light, and temperature properties of polycarbonate, which at the same time will not interfere with the transmission of daylight.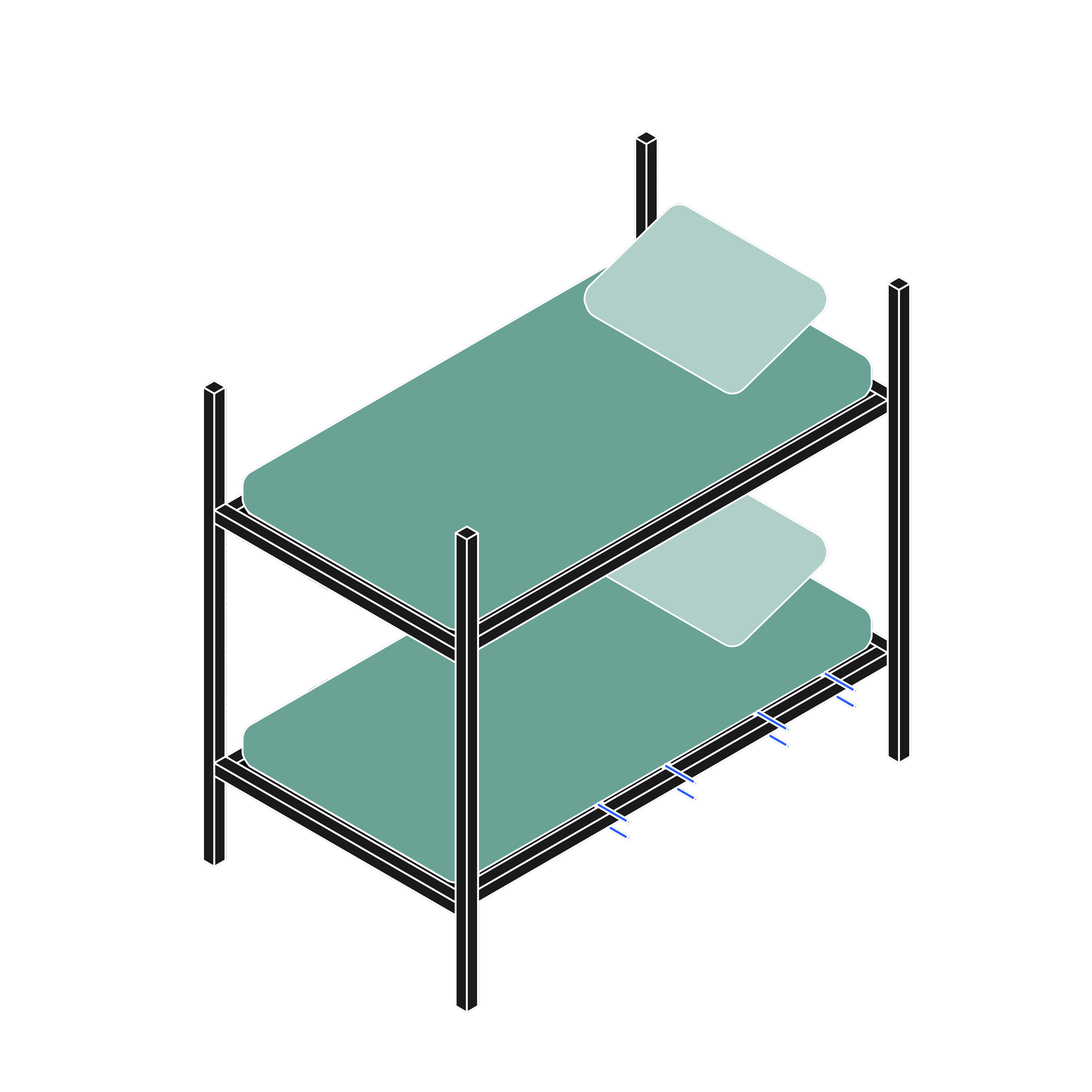 Privacy & Health Shield: Bracket Installation